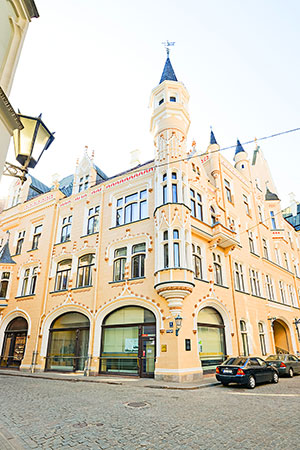 The City Development Department is the leading Riga Municipality institution in the field of territory planning, detailed planning, and providing for the elaboration of amendments to these plans and control of them.
The Department is an independent legal entity with its own balance sheet and bank account. Administratively, it is subordinate to the Chair of Riga City Council, and the Department's operations are monitored by the City Development Committee, which consists of Members of Council. The Department has been operating since 1994 in its current organisational and legal format, but the history of its functional predecessors dates back to 1970s.
Mission of the Department:
To ensure a balanced development of the City of Riga in accordance with the interests of its residents and companies.
Goals of Activities:
To ensure lawful and efficient management of the city development processes and to ensure a stable evolution of the City of Riga. To encourage attraction of investments for the City of Riga.
Vision — Today and in the Future:
We are open to new ideas, take reasoned and clear decisions for a harmonious development of the urban environment and quickly eliminate deficiencies in our work and communication with clients.
Main Objectives of the Department:
Riga development planning.
Determine the land usage and construction procedure in conformity with the municipal territory planning.
Elaborate and implement the territory planning, detailed planning and amendments to it.
Promote the economic growth and elaboration of the economic development strategy of the City of Riga.
Maintain the geographic information system of the City of Riga.
Promote international cooperation of the City of Riga.
Represent the interests of the City of Riga with regard to projects of the European Union and international institutions.
Facilitate the initiation and launching of projects by creating and developing project ideas in conformity with the strategic development plans and actual needs of the residents of the City of Riga
The Department consists of five structural units — the Board of Urban Development, the Board of Strategic Management, the Board of Project Management, the Board of Geomatics, and the Board of Administration (more detailed information in Department structure).
The Quality Management System was established in the Department in 2006, it has been successfully operating ever since, and already on 17 November 2006 it received the international.